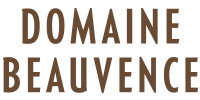 Beauvence is a domain which stretches over 30 hectares in Beaumont de Pertuis, a little village perched on a rocky spur dominated by an 11th century church, thirty kilometres from Aix en Provence.
Far from the hustle and bustle. Just vine- and olive-clad valleys and, standing in front of the original domain building, a 400-year-old holm oak.
It is imposing, majestic, relaxing. It can be seen from afar, giving the impression of a giant bonsai. A natural work of art. Our holm oak is testimony to the richness of this land. Naturally, it became our symbol.
Tasting our wines and olive oils is to feel the warmth of the Mediterranean and the scents of wild rosemary and thyme.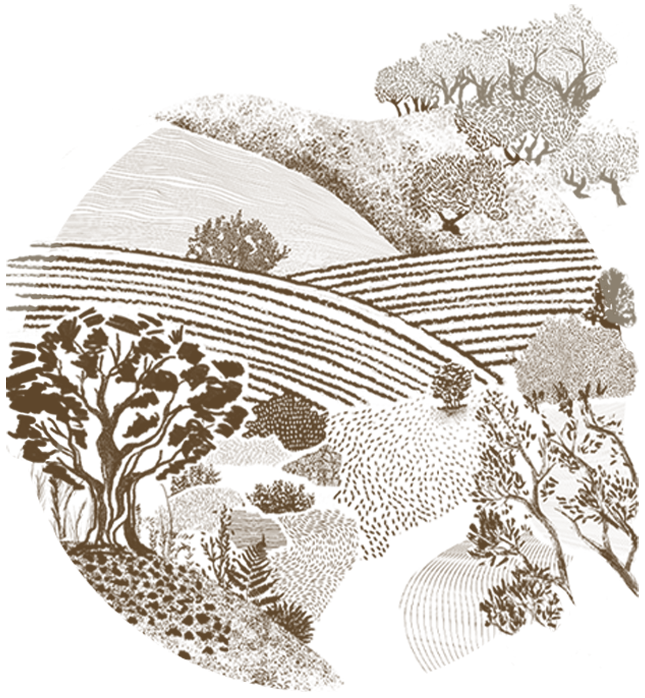 AN EXCEPTIONAL AREA
Beauvence basks in record sunshine: more than 300 days of sun per year.
The 10 hectares of vines and 1,400 olive trees are planted at an altitude of 400m. Here, the grapes and olives soak up the heat of the day and enjoy the coolness of the night.
The soil on the gently sloping hills is clay-limestone, ideal for draining off water and retaining oligo-elements. It's no coincidence that before us, the Romans, Phoceans and even the Greeks from Rhodes had already chosen the region of Pertuis to cultivate vines and olive trees.
RESPECT FOR NATURE
The domain uses no chemical fertilisers or pesticides. These products are banished from our day-to-day work and cultivations.
We strive to preserve the natural balance of the soil. As our ancestors before us, we let the micro-fauna do its work. In particular, earthworms aerate and enrich the soil.
We practice selected ground cover and when we prune the vines and olive trees in the spring, leave the offcuts on the ground, thus enriching the soil.
Even the holm oaks and pines that surround the fields are useful, as they help develop biodiversity.
STANDARDS
Over time, we have built a strong community of women and men who work to the same high standards. We share a desire for quality, flavour and authenticity.
Our domain's production is limited, the vinification process takes place in the field and the bottles are numbered. Buying wine and oil from Beauvence means sharing in our philosophy and a little bit of our land.